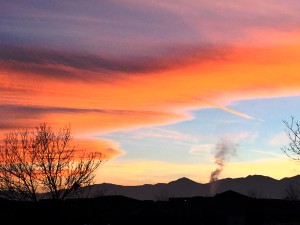 Why do so many New Real Estate Agents fail and quit the business?  75% of new Realtors don't make it past their first year.  A pretty daunting statistic for new Realtors.  Here's a quick list of why I feel so many new Agents fail:
Poor training and mentoring—New Realtors need training on running a small business basically. Major areas include—Real Estate issues such as Contracts and the process—Sales Training—Marketing—Time Management—Finances—Product Knowledge.
Call Reluctance—the fear of trying and waiting for everything to be perfect before doing something.
Not committed to being a Realtor as a full-time career.  I remember when I started out.  I was 41 years old, married one year with a baby on the way.  And I was starting a new career—talk about pressure.  I had to succeed, I had no other options.  I was like Richard Gere in "An Officer and a Gentleman."  I GOT NOWHERE ELSE TO GO!  I GOT NOWHERE ELSE TO GO!"
You run out of money and can't wait for the next commission check to come in.  Most Realtors need at least one year of savings for protection or live in a household with dual income.  We don't get a monthly paycheck.
Choosing the wrong company to work for—you need support, guidance, training, and advice as a new Realtor.  It's critical you choose a company which will offer you the help you need.  Don't focus on the split or the money you will make, focus on the training and mentoring you will receive.  The first two years of your career are critical—you need training and mentoring.
Busy work does not equal success.  You have to focus on activities which will help you generate commissions.  Prospecting, marketing, networking face time with clients.  RESULTS!!!   (PUT. THAT COFFEE. DOWN!  COFFEE'S FOR CLOSERS ONLY)
Before you start you need to have a plan in place—your territory, your niche, your marketing strategies, your sphere of influence.  What will be your area of expertise?  You need to focus.
What is driving you?  What is important to you in your life?  You need something to pull you to the future.
I feel to be successful as a Realtor you need to care about your customers.  Honesty and integrity are the foundation of your business.
What is your competitive advantage?  How do you set yourself apart from the competition?  Leverage your past work and life experiences to develop your competitive advantage.
Quit too soon.  Never give up.