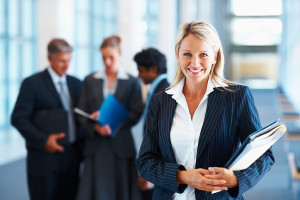 Top 5 Characteristics and Traits of Top Producing Realtors
1. "Have-To" "Burning Desire" "Failure is Not an Option" These are clichés, I understand. But it's very simple, the highly successful Realtors expect to succeed. The positive expectation of being successful pulls them forward to their desired results of closing deals and earning well.
2. They start working right away. They don't make excuses about waiting: I don't want to host open houses yet because I need to know the inventory better. I don't want to get in touch with my sphere because I haven't closed a deal yet. I don't want to do floor duty for the office until I know my contracts better. All excuses! Top Agents start working right away.
3. Confident. This is one of the most important mindsets you need for success as a Realtor. Your potential clients want to work with a Realtor who is confident in their abilities. You need to have thick skin and a high level of self-esteem to win the daily battles and struggles of real estate. And if you are not ready then do what all new salespeople do—"Fake it until you make it."
4. Good listener. When you're new you get anxious and what do you do to compensate? You end up talking all the time. Just shut up when you're with your clients, especially in the first meeting. Listen. Highly successful Agents listen, they ask good questions, and they let their clients talk and tell their story without interruptions.
5. Constant learning. Top Agents study, they read, they have mentors, they have coaches and they are willing to take direction. Top Agents learn new skills and strategies and then they apply in the field. They don't just keep learning. They get out there and apply what they have learned in helping their Buyers and Sellers. Don't just repeat your first year ten times. Get better each year.