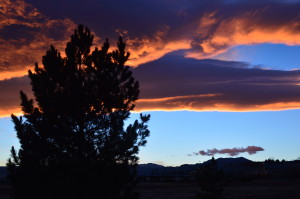 It's late at night and you're sitting at the kitchen table with your spouse or significant other.
"When was the last time you got a commission check?"
"I don't know, it's been awhile. I think about three months."
"Three months? We can't live like this. I have to pay the mortgage tomorrow."
"I know, I know. I'm doing the best I can. I have two Buyers really close and I have a hot listing hitting the market this weekend."
"Honey, this is really tough on me. My job is stressful enough without having to worry about your job also. Are you sure you're doing the right thing going into real estate? I see a lot of other Realtors doing well, why is it taking you so long?"
"That's just how it is the first year. I need time to build my pipeline and clients. Don't worry."
"But I do worry when you're not bringing in any money. It's really hard on me."
How many of you have had this conversation with your spouse or significant other? Well, if you haven't then be prepared because more than likely one day you will. You have to be strong, stay focused and bring in business. I know it's hard because we are patient with our clients, we're honest and we are doing the best we can. But whatever you do, DON'T GIVE UP!! Stay at it and keep working your deals, keep building your pipeline and keep helping your clients. Deals will come together and Closings will happen as long as you keep at it. Don't ever, ever give up! The urge might come at some time but believe me you have to stick it out because right around the corner deals will start happening.
There's an ebb and a flow to this business. There will always be peaks and valleys. If any Realtor tells you otherwise than they're lying. I've been a full time Realtor since 2003 and I have had this kitchen table conversation before with my wife and it is very challenging. Just stay positive and keep working hard. Deals will happen as long as you keep at it. I remember a couple of years ago I had an amazing July where I closed seven or eight deals and I was rolling in the commissions. The hard work and focus I had put in came to fruition. That's how sales is as long as you maintain a confident attitude, work hard and help your clients then you'll reap the rewards.