So, You Wanna Be a Real Estate Agent?
Guest Post by Jennifer Allan-Hagedorn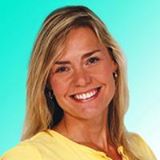 Thinking about taking the plunge into a real estate career, huh?  Excellent!
Helping people buy and sell real estate is a wonderful career – one that can lead to tremendous satisfaction and prosperity, or… sadly become an unfortunate blip on the radar screen of your professional life.
Whether or not you experience the success you dream of will depend on a variety of factors, most of which are 100% within your control.  That's the good news!  The bad news is that many, many, many real estate agent wanna-be's disregard these factors when signing up for real estate school.  And the really bad news is that the vast majority of these agents, um, fail… and fail miserably.  Even the ones who were positive they wouldn't.
Let's not let that happen to you!
Just the fact that you are surfing online for real information about a real estate career tells me that you have more ambition and brainpower than your average real estate agent wanna-be.  So, no doom & gloom here – let's take a little journey together.
Watch this space over the next several weeks for tips to help you determine if a career in real estate is right for you and if so, if NOW is the right time to make the leap!
Stand by!
(look for future posts from Jennifer on this subject)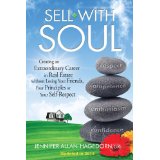 Jennifer Allan-Hagedorn began her writing career after ten years of selling real estate successfully in Denver, Colorado. She was dismayed at the low level of professionalism she frequently encountered in the real estate industry and, with her "soulful" message, hopes to encourage the real estate community to self correct the negative stereotypes of the profession.
Jennifer's message to agents is that they should strive to be competent real estate advisers, rather than competent real estate prospectors. She urges agents to respect the intelligence of their clients, rather than attempt to insult that intelligence with aggressive closing techniques. She preaches that agents should appreciate the significant commissions paid by their clients, rather than complain that they, themselves, are not appreciated.
Allan-Hagedorn is the author of seven books about real estate and one of the industry's most popular bloggers. She is also an avid dog rescuer in the Panhandle of Florida.
To learn more about Selling Real Estate with Soul, visit Jennifer's website www.SellwithSoul.com