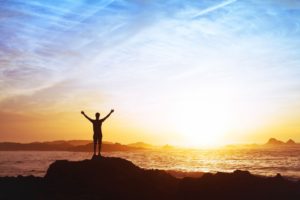 We do our best work when we
feel good about ourselves.
Are you stuck?
Do you feel like you're doing the same thing over and over with the same results?
Do you need a boost in your productivity?
Would you like to have an "Accountability Partner"?
What is holding you back in your life?
"Coaching Confidence" is a one-on-one coaching program designed to help you feel better about yourself, build your self-esteem and boost your self-confidence.
As a solution-focused and professional coach, my approach is to provide support and practical feedback to my clients, while identifying and building upon your personal strengths.
Fill out the form below and we can schedule a time to talk.  My office is in Westminster, CO and I also provide coaching services via online video.   This is a private and confidential coaching program.
Meet your "Confidence Coach."  Mario Jannatpour is an author and a coach.  After many years in the corporate and business world, Mario has identified that high self-esteem and self-confidence are the top factors in productivity, well being and overall happiness in one's life.  Personal development and improving yourself is so important in today's hectic world with all the challenges and obstacles we face on a daily basis.