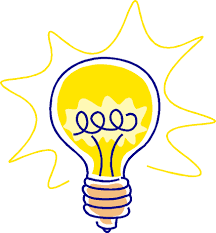 What's in a Reputation?
Guest Post by Phil Shell
When we first get into the Real Estate Business we are "Bright Eyed, and Bushy Tailed" as my old man used to say to me.  We are so excited, we don't know where to start!  And then we realize – OMG!  I don't know where to start!
But then we start to get busy.  We get a little experience and knowledge.  We move through our industry with more and more confidence.  The more transactions we do, the better we become.  We get involved with other brokers from other companies.  Some good.  Some not so good.  Sometimes we get into "Pinch Points" with those brokers.  We "size them up."  We say to ourselves, "You're a good agent," or "I love working with that one," or "not the greatest, but tolerable" or then "What a Jerk" …or worse.  You know what I am talking about here.  You know…
But we forget.  We forget that they are watching and sizing us up too.  When we are greeted with not so kind behavior, our natural instinct is to push back.  So many times, our initial reaction to a situation is counter-intuitive to the proper action.  Our ego is not our friend.
We don't have to be right.  We need to learn to be effective.  And to be effective, we must hold our ego at bay.
When we can be effective, and loose the "Right to be Right," we can begin to build a trusting relationship.  We begin to build a great reputation.  Our reputation in this industry is all that we have.
It is all of our desire to have a long and successful career.  We are going to be around "us" much longer that we will be with any one Buyer or Seller.  We need to protect our reputation with strong vigor.  That is not to say that we are not giving great service and great advice to our clients.  It just means we need to learn to be effective.
If my client is getting upset with the other side of the transaction, I have to ask myself "What am I doing to contribute to or cause this?"  How am I portraying the communication?
It's the little things in this business.  In the words of my good friend Mary Gedack, "No matter what is going on in the transaction, there is never a time to be unkind."  We must mind our reputation at all times.  Without that, we have nothing, and a long prosperous career is very much in doubt.
There are many parts to all of this, the least of which is to find a place of non-attachment.  But more on that in a future post.
For now, remember – Right/Wrong, Good/Bad are irrelevant.  Be Effective and mind your reputation!
Phil Shell
RE/MAX Alliance
Phil is the Managing Broker of the RE/MAX Alliance Arvada Office.  He's had a long and productive career in real estate.  One of his passions now is helping Agents with his "Core Values" workshops.