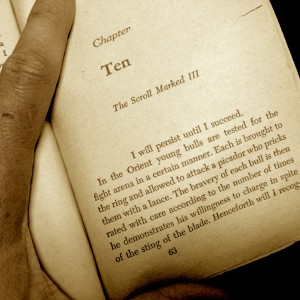 New Agent Physical
Guest Post by Matt Parker
Yay!
It's about that time!
About the time you, as a new agent, or a younger agent, or both, get a physical! 
The Real Estate Doctor is going to run you through a battery of tests.  At the end of the test, the doctor will tell you if your symptoms are analogous to the one other top agents had when they started, or, restarted, selling real estate.  Basically, the real estate agent doctor will tell you if what you are experiencing is normal or not!
Ready?  If you thought physical's weren't fun, wait until you are done with this one!
CONFUSED LOOK FACIAL ANALYIS – Do you constantly feel confused?  Are you, generally speaking, overwhelmed with new information?  Are you wondering which information is good, and which is bad?  Which applies to you, and, which doesn't?  Do you feel like a freshman at college?
If so, you are feeling exactly what top agents did when they started.
OLD LIFE MOURNING SYNDROME – Do you miss your old paychecks?  Your old routine?  Do you wonder if you will ever have a routine income again?  Do you miss your old lunch spot and old friends, perhaps even an old sense of confidence and comfort?
If so, you are feeling exactly what top agents did when they started.
INFERIORITY COMPLEX CHEMICAL SCAN – Is your head rushing with thought that you won't reach the pinnacles other agents have?  Are you wondering what other agents have, genetically, that you don't?  Do you find yourself staring at a screen and wondering how other people make all those sales?
If so, you are feeling exactly what top agents did when they started.
YOU GET THE POINT HERE!
We all felt like this at one time or another!  These feelings are part of the process of success.  If you have established goals, and are dutifully working to achieve them, in real estate sales, results will follow.  IT TAKES TIME, it also takes failure.  DO NOT let one day, one month, or even 6 months of failure get you down.  Keep going.
If you signed up to climb Mt. Rainier, would you expect pain?  Nausea?  Near-hypothermic cold?  Hurricane worthy wind?
You should have!  These are all a part of climbing a worthy mountain.  The things you are feeling about real estate are all part of this climb, this adventure, this opportunity, that you wanted, and you are invested in.  Don't quit!  We need you, the one with spirit, triumph, passion and perseverance.  WE ALL FELT LIKE YOU DO.  So keep going.
"I will persist until I succeed. In the Orient, young bulls are tested for the fight arena in a certain manner. Each is brought to the ring and allowed to attack a picador who pricks them with a lance. The bravery of each bull is then rated with care according to the number of times he demonstrates a willingness to charge in spite of the sting of the blade. Henceforth, I realize that each day I am tested by life in a like manner. If I persist, if I continue to try, if I continue to charge forward, I will succeed."         Og Mandino, The Greatest Salesman in the World
Matt Parker
Keller Williams
Matt Parker is a decorated Seattle-based Real Estate Broker having been voted by customers and peers to be a top agent year after year.  He is a 4-time Five Star Professional, a multiple time national top 10% realtor and has been used for national and local television and print media on NBC, KOMO and the Seattle Times.
Matt is the Author of the New Book "The Real Estate Sales Secret"