Jack Cotton founded Cotton Real Estate, now Sotheby's International Realty, in 1974 and has overseen thousands of purchases and sales of Cape Cod properties.  Jack's mastery of Cape Cod Real Estate is clear, yet he never stops striving for new knowledge.  In fact, he believes so strongly in the importance of continued training and education that he funded the creation of the Cotton Center for Real Estate studies at Cape Cod Community College in 2006.
Jack Cotton has built his reputation as one of the most respected Cape Cod Real Estate professionals on the foundation of integrity.  The integrity to put his customer first in every single situation.  Jack Cotton is highly regarded in the Cape Cod community, by his Real Estate peers throughout the country, and perhaps most importantly, by his customers and clients.  Jack specializes in luxury properties and Cape Cod's waterfront homes.
Jack Cotton is a Cape Cod Real Estate leader.  He is constantly inventing and fine-tuning techniques of the selling and buying processes.  Jack stays ahead of the curve with the best training and education and always finds new ways to serve his customers.
Jack's Websites: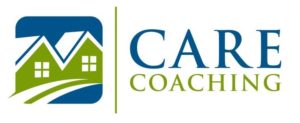 Schedule a Free Coaching Call with Mario Jannatpour: