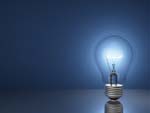 How to Get Your Buyer's Offer Accepted in a Seller's Market
Be Professional—you are a part of the decision process.  Listing Agent's are always evaluating the Buyer's Agent. 
Increase Earnest Money Amount—how much?  Make sure to explain this to your Buyers clearly.  Just shows more commitment from Buyers.
Get Home Inspection scheduled right away—some places around the country, they do the home inspection before submitting an Offer.  I would not advise waiving the home inspection clause—I would want all my Buyers to have a right to a home inspection and be protected.
Pre-approved with a local Lender with a good reputation—go through the process, not just a pre-qual.  Don't use a national lender—now some listings specify this in the MLS.  Now I say this but it is very important.
Write a clean Contract—have dates tight—meet Closing date requirement of Seller.  Have inspection dates as tight as you can.  Don't put a lot of conditions in Additional Provisions section—only thing I put standard is Sellers will deliver property in a professionally clean condition.
Have your Buyers write a personal letter—highlights—they love the home, love how Sellers have taken care of it, talk about how they will enjoy living it, key is your Buyers have to write it and it needs to be personal.  If your Buyers want to submit a picture with the letter, leave it up to them.
If possible deliver the Contract and Earnest Money Check personally to Listing Agent. This will make your Offer stand out since everyone else is emailing Contracts nowadays.
How can you beat a cash offer?  Cash Buyers can be flaky and change their mind very easily.
The art of over bidding—How much more should your Buyers bid if they want the house?  Has to be a game changer.  If your Buyers over bid then they might have to make up difference between sale price and appraisal price.  Be prepared for this—happening a lot now.   Happened to me with a Builder this year and a number of my deals over the summer there was a difference between sale price and appraisal because market was getting ahead of supporting data—sales.
Be professional and calm during the negotiation process.  Have you seen the movie? Argo.  Ben Affleck's character is awesome.  Calm under fire.  Gives confidence to those around him.  You want to be like that with your Buyers and interacting with other Agent.  Never lose your temper or get snippy with other Agent.
Important for your Buyers to show commitment to buying house.  What is most important to Sellers?  They want the best price and terms but they also want a committed Buyer who will not terminate contract.  This is the worst thing which can happen to the Seller because they lose a lot of momentum from their new listing frenzy and when a contract is terminated most people think it's because of the inspection.
If your Offer is accepted then make sure to follow up with items with the Listing Agent and your Buyers.  Post Sell your Buyers and reinforce they made the right decision. Everyone has buyer's remorse.