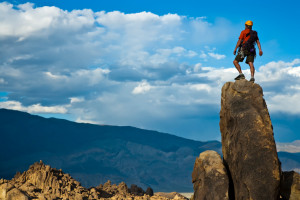 Find Your Marketing Groove as a Realtor 
The other day I attended a webinar on Social Media for Realtors.  It was interesting and there was a lot of information coming across the screen.  I wanted to see how all of the material was presented to Realtors.  After about twenty minutes I was overwhelmed by all of the social media programs that are out there today.  It's mind boggling how many programs are available for us in the real estate business to market our companies, ourselves, our business, our listings and our services.  As I sat there taking it all in I had a mini epiphany.  How in the world can one Realtor and especially new ones use ALL of these programs?  It's just too much. 
Here's the list of programs out there today, and in no particular order:  Facebook, Twitter, Pinterest, YouTube, Instagram, Google +, and LinkedIn.  These are the biggies, there are many more new ones popping up.   
Then you need to blog, the most popular choices there are ActiveRain, WordPress and Tumblr.   
And to top it off you need to have your own website.  
In addition to social media you have to do Sphere Marketing to everyone you know to generate business and get referrals.  And once you get past your first year you need to stay in touch with past clients for referrals and repeat business down the line.  Sphere marketing is the heart of any Realtor's marketing tool kit since 70-80% of your business comes from this area. 
Other marketing you will be doing are direct mail, networking, phone calls, door knocking and canvassing neighborhoods for some, newsletters, and leaving goodies at the door. 
Wow!  Is all I can say.  It is overwhelming.  Can any of us do all these forms of marketing?  Especially if you are an individual Realtor working on your own—a lot of us are not on a team and don't have a personal assistant.  In reality it's really impossible for us to do all of these forms of marketing in addition to our responsibilities of being a day-to-day Realtor helping Buyers, helping Sellers, submitting Offers, reviewing Offers, negotiating, doing deals and holding deals together.   
So what do you do, especially if you're new?  I believe you just have to take it one step at a time and here's the best advice I can give you. 
Try to map your marketing up with your innate talents and abilities.  For example I am comfortable doing YouTube videos, I can talk in a relaxed and informative manner and develop a relationship with a potential customer through my videos.  But nowadays I don't like to do hard core prospecting so I don't canvass neighborhoods by knocking on doors—not that it's a bad idea it just doesn't fit my style anymore. 
Maybe you are an above average photographer.  You have an eye for taking great pictures.  Then you can focus your marketing efforts on Instagram and Pinterest. 
Or you love to write and have a real talent for writing interesting posts and articles.  Then a blog is the area for you to focus your marketing activities. 
Each of the marketing options we have as Realtors can match up to our strengths based on our life experience. 
Another thought is maybe you love taking videos of the outdoors—that is a great fit for YouTube.  Potential customers love to see videos on local places such as parks, lakes, beach, mountains, schools, local events, etc. 
What is great today about social media marketing is they can all tie in together—you can take pictures of your area and you can post the pictures on Instagram, Pinterest, Facebook, Twitter, Your Blog, Your Website.  YouTube videos are highly portable on all of the social media sites and you can take the embed code from a YouTube video and post it directly to your blog. 
The other benefit of all of these social media sites when you post pictures, videos and the written word is they are easily accessible on mobile devices and this is where more and more people today are reading and following content providers.  You have to make sure the content you are creating is available on mobile devices.   
So what do you do if you need to start on creating a social media marketing plan for yourself?  A lot of new Realtors need to do this as well as many experienced Realtors who need to create one.  You'd be surprised at the number of Realtors who have been in the business for over ten years do not have a strong presence on the internet.  For them they can get by with marketing to their past clients and people they know in addition to their traditional marketing methods through direct mail, personalized cards, customer appreciation parties and leaving goodies at the door. 
Here's my advice to any Realtors looking to build a presence online today—create a step by step plan, starting with the easiest and doing it all for free.  A quick point here is you need to have a philosophy online of providing valuable information for your target audience.  I talk about this in my book and my videos.  "Content Marketing" is the popular term nowadays.  The best book out there on content marketing is:  "Launch" by Michael Stelzner.  An easy book to read and it's filled with tons of valuable advice and tips on how to create and build a strong content marketing program.  OK, here's my list on developing a digital presence to start today. 
Create a Facebook business page for yourself.  Get your company logo up there.  My advice to you is to have a nice picture of yourself and pictures of the area in your territory.  Make sure to fill out the "About" section on you and your business—make sure to personalize it, this is where you get to shine as an individual.  Remember real estate is a relationship business so you have to put yourself out there.  Everybody has a story to tell about themselves.  This is how you will connect with people.  Then start posting some useful links on the area.  Once you start getting listings you can post the listing links on your fb page.  Another feature to look for in fb is "Groups" for the area you live or the area where you will work.  I am seeing "Groups" pop up for cities and towns.  Join them on fb and follow the posts and contribute when you can—don't try to sell yourself, just be a resource.
Second, I'd create a Pinterest page.  This is very easy to do and Pinterest is an awesome program for Realtors.  I have to confess I need to use it more because it's perfect for real estate.  Post pictures of your area, have a board for Open Houses you hold and others in the area, create a board on decorating tips, remodeling tips (before and after), staging tips, local events, and there are so many more boards you can create.  Great thing about Pinterest is you can post pictures and links on your board.  You can add value by posting valuable content on your boards for your target customers.  Now if you don't know how to use Pinterest then get on it.  There are a lot of free resources out there to help you learn how to use it effectively.
I'd create a blog where I can post my content to on a consistent basis.  You have different options here.  ActiveRain, but it costs money to join and have a blog.  WordPress—very easy to use and it's free unless you want to create your own URL which is a minimal cost.  Tumblr—a very popular blog site now for Realtors.  I use WordPress and I am very happy with it.  You can easily create a blog and it will also look like your website with the templates they have.
Now if you're just starting out then the first three are sufficient to get going.  Once you get going then you need to start creating content on YouTube.  This to me is HUGE.  Then I suggest you start using Instagram to post pictures of your area and your market.  Great thing about Instagram is that it's owned by Facebook so it will be a platform which will continue to grow in the future.
The last point I want to make about your marketing is to not forget about your sphere—especially you newbies!!  The great thing about building your presence online is that it will help you connect and stay more connected with your sphere—all the people you know, past customers, current customers, people in your network.  You will notice over time you sphere will get bigger as a result of your work online.  
Good luck.
I hope this helps, especially those of you who are new to social media. You have to start slowly and build it over time.  Don't let all of the programs out there intimidate you.  Stay with it, the more content you build the more visible you will become and the more value you will add to your potential clients.
Over time I will talk more about social media but this is a great start for you.