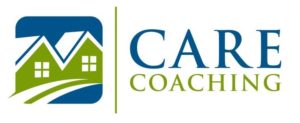 CARE Coaching Bootcamp
Four weekly sessions and a "one on one" session after the completion of the boot camp.
Each session conducted via video on Zoom.
First Boot Camp Schedule:
Monday, April 1 (8:30 am to 10:30 am)
Wednesday, April 10 (8:30 am to 10:30 am)
Monday, April 15 (8:30 am to 10:30 am)
Monday, April 22 (8:30 am to 10:30 am)
Each live session taught by Mario Jannatpour (all times Denver Time)
Agents need a web camera and microphone on their end.  Agents can ask questions during class and it is interactive.
After the Boot Camp there is a Follow up "one on one" (30) minute session for each Agent.
How much does it cost?
$250 for the entire boot camp.  (Billed through PayPal before classes start)
Minimum of 4 Agents required to attend. Maximum of 6 Agents per Boot Camp Session.
Outline for CARE Coaching Boot Camp
First Week Session
Why Become a Realtor?  What is your motivation?
Self-Image (Professional) Like a Doctor, Lawyer, CPA
Mind-Set
Confidence
Self-Esteem (do our best work when we feel good about ourselves)
Why People Buy?  Why a consumer chooses you to be Realtor?
Selling Philosophy
My purpose is to help other people get what they want and need and in return I will receive what I want and need.
Be Honest. Be Genuine.
Your Expertise
Market (past, current, future)
Neighborhoods
Public Services: Schools, Parks, Rec Centers, etc.
Houses, Townhomes, Condo's, Land
Contracts
Negotiating
Closing
Follow up
Homework Assignment.
Second Week Session
Marketing vs Lead Generation
Hustle Real Estate Agent
Sphere Real Estate Agent
Internet Real Estate Agent
Farming Real Estate Agent
What will be your Competitive Advantage?
Marketing
Sphere
Networking
Internet and Social Media (YouTube)
Email Campaigns
Branding
Niches
Homework Assignment
Third Week Session
Leads—How to qualify and gain commitment?
Push Back Selling
Buyer Strategies and Tips
Seller Strategies and Tips
Homework Assignment
Fourth  Week Session
Pipeline Management
Time management (Understand Opportunity Costs)
Overcoming Anxiety (getting nervous before meetings)
Overcoming Adversity.  It happens. Part of business. Part of life. It's not your fault. Develop coping tools and strategies. Motivation comes from within.
Build a sustainable and profitable business for the long-term
Personal Development.
Take care of yourself. Life Balance
We are more than our occupation.
Homework Assignment
(30) Minute "One on One" Video Session to be scheduled with each Agent after completion of Boot Camp

Meet your Instructor.  Mario Jannatpour has been a RE/MAX Alliance Realtor in Colorado since May, 2003.   Mario is a member of the RE/MAX Hall of Fame.  He is also the author of the top selling book:  "The Honest Real Estate Agent."  Mario prides himself in helping other Realtors with their career and personal development.