When the Truth Hurts: 3 Strategies for Tough Conversations with Real Estate Clients
Guest Post by Karri Flatla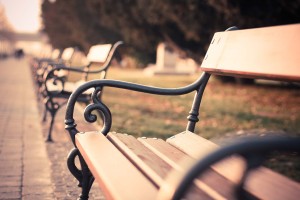 Most of us are not very rational when it comes to big decisions in life.  We are imperfect beings with messy emotions and maybe even messier lives.  No one has it all together all of the time.  So why do we expect our real estate clients to be any less human than we are?  Buying or selling a house is a life-altering event.  Our clients deserve some leeway!
No matter how streamlined your systems, no matter how skilled you are at negotiating, every real estate transaction will present a disappointment or two.  This is not a problem.  It is a grand opportunity to shine.
So, how to be a real estate rock (star) when you're the bearer of bad news?
The first step in being a courageous, eloquent truth teller is to let go.  You can only control your own actions.  You cannot control the other agent, the other buyer or seller, the market, and not even your client.  By letting go of your need to control the entire deal every time, you can simply focus on communicating effectively and with integrity.  This shows respect for your client and in turn, your client will respect YOU.
From this foundation, you can practice and leverage the following 3 strategies for having tough conversations with clients:
Manage expectations.  Often we are so excited about working with a new client, we overlook a critical window of opportunity to set expectations.  During the initial consultation, explain scenarios that might unfold and that such situations are normal and expected in real estate.  Also explain that reaching their goal will require some challenging decisions along the way.  Your job is not to predict the future.  Rather you will provide expert guidance at each juncture.
Give permission.  Your clients are grown adults who can make their own decisions, but they are naturally afraid of making the wrong decision with their real estate.  You 'do real estate' every day.  They do not.  Feelings of fear and vulnerability are paralyzing and will keep your clients stuck.  Be the objective voice of reason.  Validate decisions—and compromises—that will move them toward their goals.
Create choice.  When people perceive that they have no choice, they feel cornered and victimized.  Their fight-or-flight response kicks in, and at that point, it's very tough to 'find the win.'  If you offer one or two helpful alternatives—or simply a fresh perspective on a seemingly bad situation—your client will feel empowered to make a decision and move forward.  Of course, if the best way forward is to collapse the deal, that's fine too.  Be upfront about that.  But even then, show your client that by closing one door, another will open, and you will be there to facilitate!
Too many real estate agents operate from a paradigm of fear… fear that their clients will fire them, fear of the deal falling apart, fear of never seeing another commission check, and on and on.  By operating from this fearful place, agents create chaos instead of solutions.
Successful agents are in the solution business.  Real estate clients don't need any more fair-weather friends.  They need honest agents who will confidently and calmly guide them through the good and the bad.  If you can do this, you will be in your clients' 'good books' for life.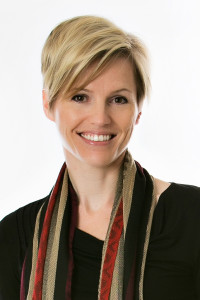 Karri Flatla has been pioneering her way through the real estate industry since 2012.  Armed with extensive business and marketing chops—and fueled by a passion for excellence—Karri is setting new standards for client care and education.  Determined to ditch the pitch, Karri eschews traditional sales for a more consultative approach.  The result?  Today's consumer can make smarter decisions about their real estate in a no-pressure, comfortable environment.
Karri is a full-time residential real estate agent with RE/MAX Real Estate – Lethbridge in Alberta, Canada.  You can learn more about her services at www.karriflatla.com.   Thinking of buying or selling in Karri's hometown? Order a copy of her Real Estate Playbook:  Click Here
"Your First Day as a Real Estate Agent" Online Course Available Now for $39.00