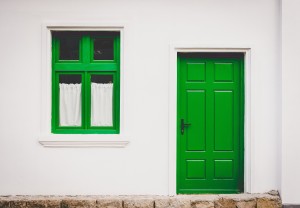 Respect Your Customer's "Inbox"  
I sign up for a lot of email and newsletter lists online to see how other people market themselves.
I feel the most important takeaway I have learned from email marketing is to respect your customer's inbox.   You might be wondering why I use the word "customer" in this context?  It's appropriate because it was an exchange of value–I gave the person my email address with the expectation that I would receive emails which were of interest and helpful to me.  A fair trade.  We get bombarded everyday online by websites wanting our email address.  Remember this when you get an email address from a prospective customer.   Be responsible with your email marketing.
I'm writing this post this morning because last week I signed up to be on a person's email list to have access to a training type video–I signed up on the evening of September 30.  Since then I have received 14 emails from this person trying to sell me one of his products.  Crazy!!  I have lost respect and admiration for him even though he is recognized as an expert in his field.
Have you had a similar experience lately?   I sure hope not.