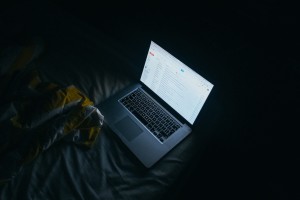 I've been a Realtor since 2003 and I have paid attention closely to training programs provided to new and experienced Agents.  I've noticed three fundamental problems with most of the training programs offered to new Agents by their respective company:
Short-Term Focus:  80 to 90% of Realtor training programs focus on generating new clients today.  It's kind of the same old tried and true methods of the classic "Hustle" Real Estate Agent.  Prospecting, calling on Expired Listings, calling on FSBO's, door knocking and canvassing neighborhoods.  Working your Sphere—calling everyone you know and having a "real estate" discussion with them—it's recommended you talk to 30 people a day about real estate.  These methods work, don't get me wrong but they are time intensive and when we get busy closing deals we don't spend as much time doing these lead generating activities.
It's My Way or the Highway—very rigid.  If you don't like doing cold calling or knocking on doors then you will not feel comfortable working at that company.  A lot of companies mandate you have to do these prospecting methods.
Shadowing a 20 year veteran—this is great for learning the day to day business of helping Buyers and Sellers but doesn't work in the marketing area to help you generate new clients because 20 year veterans—most of them—are marketing primarily to their Sphere.
The biggest problem I see with most Realtor training programs is they don't spend enough time helping Agents understand how important it is to build their own website and do content marketing.  What usually happens is most of the training consists of the following:  "You need to get a Facebook page and start a blog."  That's it and then most Agents don't know where to start.
This is why I have created a new Group Coaching and Training Program Online to help Agents build their digital presence in a cost effective manner that will help them get new clients (not fans, not likes, not traffic) but real, genuine customers in a relatively short timeframe.  My program is called "The Internet Real Estate Agent."
There is no one way to be a Realtor but it is important to look to the future and think long-term.  When you build a strong website and online presence it's going to help you generate new clients year in and year out.  One of the challenges we face as Realtors is the up and down nature of our compensation—we can have 5 Closings in one month and then we might go 5 months without one closing.  The beauty of generating new clients through your website is that your website is open 7 days a week, 24 hours a day.  We get busy helping our Buyers and Sellers and then we stop or slow down marketing full-time.  A strong website designed to connect you with new clients will help offset the up and down nature of our business.
This is a proven method I have used myself and each year I get a minimum of $1M to $2M directly from my personal website.  These are customers that contact me by calling me or emailing me as a result of seeing my website and then ask me to be their Realtor.
For more information and to sign up:  The Internet Real Estate Agent, click here:  http://honestrealestateagent.com/training/internetagent/ 
The class starts on October 14th so sign up today because enrollment is limited.